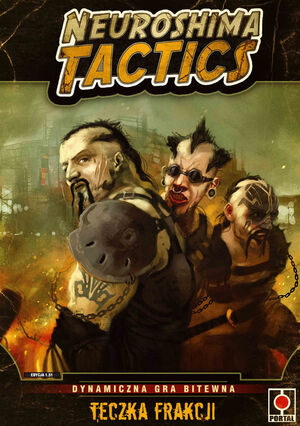 Miniature rules derived from the Boardgame Neuroshima Hex for a post Apocalyptic future.
Try Necromunda as an english substitute
Designer: Portal
Link to Rules
Edit
http://www.nstactics.com/?nst=download
Please insert link here if Neuroshima english becomes available again

BGG discussion: http://boardgamegeek.com/thread/731810/english-translation
Ad blocker interference detected!
Wikia is a free-to-use site that makes money from advertising. We have a modified experience for viewers using ad blockers

Wikia is not accessible if you've made further modifications. Remove the custom ad blocker rule(s) and the page will load as expected.