Orion's Gate is a space battles wargame from the creative mind of Austin Peasley. The game features an innovative fleet building system that let's you blow up enemy ships piece by pice. The game can be used to play larger battles (like BFG) as well as dogfights (like X-WING).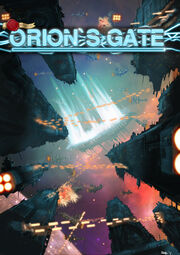 Ad blocker interference detected!
Wikia is a free-to-use site that makes money from advertising. We have a modified experience for viewers using ad blockers

Wikia is not accessible if you've made further modifications. Remove the custom ad blocker rule(s) and the page will load as expected.