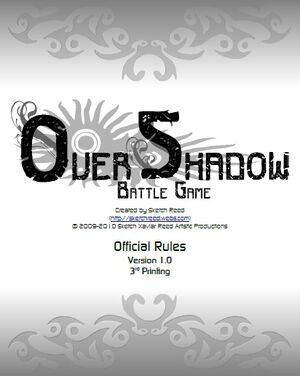 OverShadow is an easy-to-learn battle board game in which you and your opponent both command a small, ragtag group of soldiers and a powerful captain. You will maneuver through the battlefield, attack your opponents units, and vie for command of the board. Do you have what it takes to overshadow your opponents?
Designer: Sketch Reed
Link to Rules
Edit
http://sketchreed.webs.com/gamerules/OverShadow_3rd%20Printing.pdf
Ad blocker interference detected!
Wikia is a free-to-use site that makes money from advertising. We have a modified experience for viewers using ad blockers

Wikia is not accessible if you've made further modifications. Remove the custom ad blocker rule(s) and the page will load as expected.