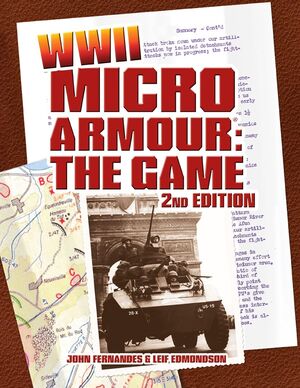 Full set of microarmour rules by GHQ. Seperate TOE's also available for download. You are required to register on the site.
Since its release in 2001 "Micro Armour: The Game - WWII" has been one of the most popular platoon level rule sets for micro scale games around the world. Designed for both beginners and skilled players, this unabridged, full-color edition includes updated in-depth rules with examples covering ground combat, air strikes, movement, and terrain
Designer: John Fernandes & Leif Edmondson
Link to Rules
Edit
http://www.wargamevault.com/product/114876/Micro-Armour-The-GameWWII-2nd-Edition-Full-Color
or (wargamevault search link)
http://www.wargamevault.com/browse.php?keywords=GHQ+Micro+Armour+free&author=&artist=&pfrom=&pto=&x=0&y=0
Ad blocker interference detected!
Wikia is a free-to-use site that makes money from advertising. We have a modified experience for viewers using ad blockers

Wikia is not accessible if you've made further modifications. Remove the custom ad blocker rule(s) and the page will load as expected.